Blog
Follow our journey as we share timely and fun party and event ideas.
Our hope is to be able to inspire you to host the perfect party for any occasion.
This blog will inform our readers and customers about what's going on here at Let's Have a Cart Party.
What are some of the new items on our menu? What's the latest exciting food cart?
What are some current seasonal trends that influences our parties?
Check out our posts and follow our journey, one party at a time!
If you enjoy reading our content, please share it with your friends and family on social media.
About Us
Let's Have A Cart Party is a company based in Los Angeles, California, that focuses on delivering
a fun and unique experience to the event of your choice. What is it about our catering that makes
us a little different? First of all, we put our customer first. We aspire to give all of our clients a
customized experience based on their individual needs in an authentic way. We believe that we
do business with people, and it's important to hear the needs of our customers. Secondly, we love
what we do. It's something about planning and preparing a party that makes it almost just as fun
as attending it.
We serve our delicious treats of our antique-style food carts, which will automatically give the event
a fun and different flavor. A nice change to the ordinary catering experience that you may find elsewhere.
Did we mention that kids love it?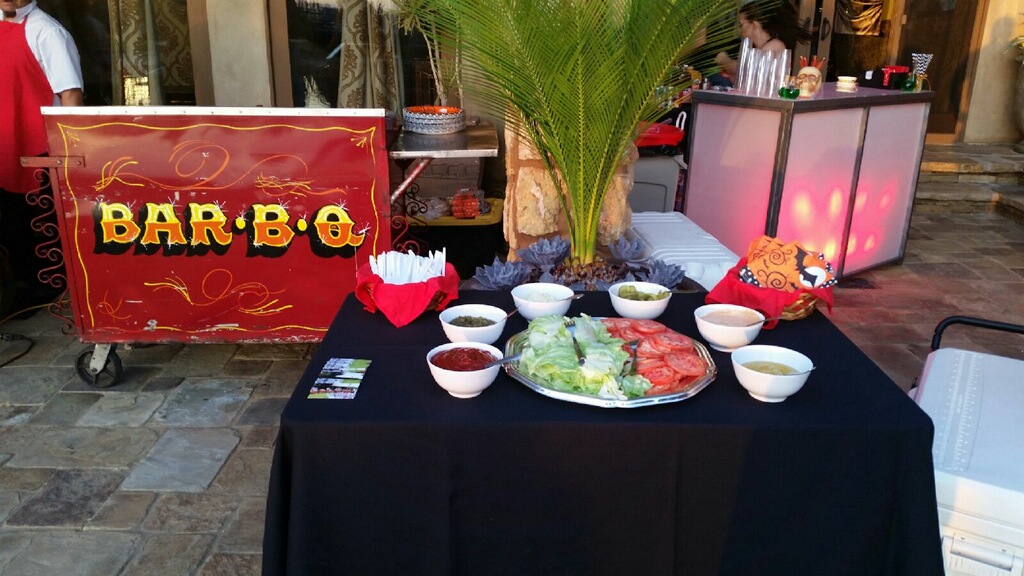 Labor Day will be here in just a few weeks. Commonly known as the unofficial end of summer, Labor Day is the perfect time to gather your family and friends for some food cart fun. Whether you're interesting in hosting a backyard BBQ, a team bonding event for your company or a pool party for the kids, we can assure you that you'll have a great time. While our regular food cart menu is available any time throughout the year, we do have a few favorite items for Labor Day Weekend parties. Take our hamburger and cheeseburger carts, for instance. These 1/4-pound beef and turkey patties are made to order. Don't eat meat? We also offer veggie burgers to make sure you're satisfied! Who doesn't love pizza?! Our antique pizza cart comes with three delicious options. Try cheese, pepperoni or BBQ chicken. Kids and parents alike will be coming back for more! Nothing says summer quite like the delicious smell of smoky BBQ. From steak, chicken and salmon skewers to hot dogs and freshly-grilled chicken breasts, our BBQ cart is one of our most popular for catered events. I scream. You scream. We all scream for ice cream! Our carnival-style ice cream cart features our famous chocolate-dipped ice cream bars and frozen bananas; a self-serve sundae bar with your choice of more than 20 toppings; chocolate, vanilla and strawberry milkshakes; and root beer floats with vanilla ice cream. If Labor Day Weekend ends up being a little too hot, don't worry! The majority of our food carts can also be taken indoors, too. A food cart party is a unique way to bring everyone together for some good old-fashioned fun. Interested in...