Blog
Follow our journey as we share timely and fun party and event ideas.
Our hope is to be able to inspire you to host the perfect party for any occasion.
This blog will inform our readers and customers about what's going on here at Let's Have a Cart Party.
What are some of the new items on our menu? What's the latest exciting food cart?
What are some current seasonal trends that influences our parties?
Check out our posts and follow our journey, one party at a time!
If you enjoy reading our content, please share it with your friends and family on social media.
About Us
Let's Have A Cart Party is a company based in Los Angeles, California, that focuses on delivering
a fun and unique experience to the event of your choice. What is it about our catering that makes
us a little different? First of all, we put our customer first. We aspire to give all of our clients a
customized experience based on their individual needs in an authentic way. We believe that we
do business with people, and it's important to hear the needs of our customers. Secondly, we love
what we do. It's something about planning and preparing a party that makes it almost just as fun
as attending it.
We serve our delicious treats of our antique-style food carts, which will automatically give the event
a fun and different flavor. A nice change to the ordinary catering experience that you may find elsewhere.
Did we mention that kids love it?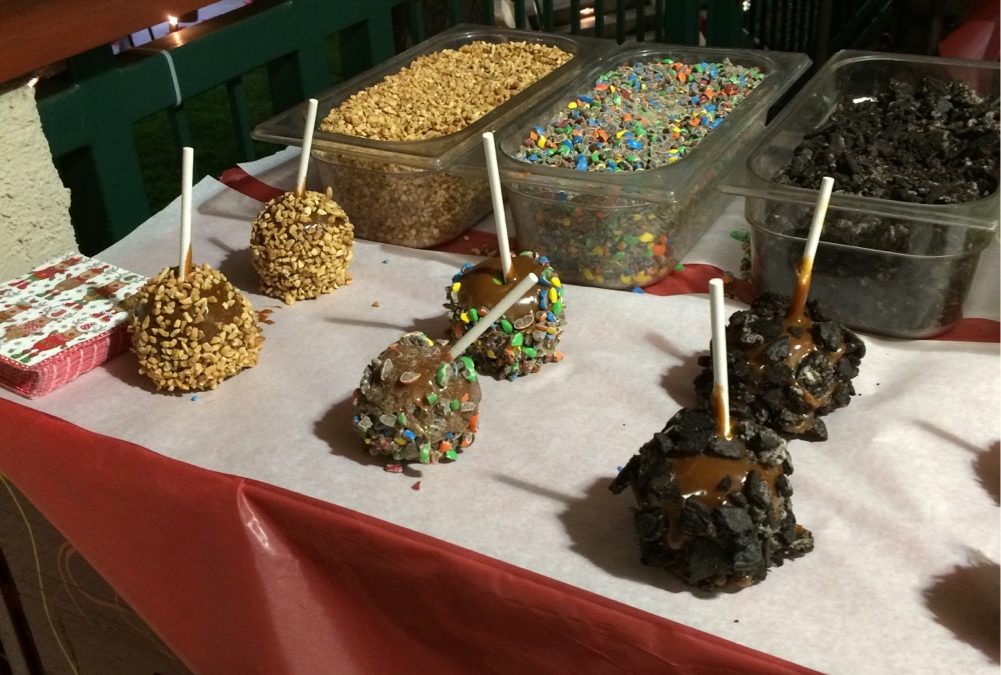 The leaves are changing colors, pumpkin spice lattes are back and cinnamon-scented candles are lining store shelves. There's no doubt about it. Fall is officially here. And what better way to celebrate the start of the season than with a unique fall party. That's where we come in. At Let's Have A Cart Party, we can help you throw a one-of-a-kind party in the Los Angeles area. We have a variety of vintage carnival food carts that are perfect for celebrating Halloween, Thanksgiving and other fall events. While our regular food cart menu is available all year round, here are our top picks for fall food carts. Candy Apple Cart: Nothing quite says fall carnival better than the sweet taste of candy apples. Guests can choose to have them dipped in caramel and their favorite topping. Grilled Cheese Cart: We've taken the simple grilled cheese sandwich you've always known and kicked it up a notch. Choose from Brie cheese, pear and honey or Swiss cheese with caramelized onions and mushrooms. Regardless of which combination you decide to try, we recommend you pair it with a side of our homemade tomato soup to spice things up a bit. Roasted Nuts Cart: Roasted nuts are a fall party staple and a great source of protein. At Let's Have A Cart Party, we give our guests the option of peanuts, cashews or chestnuts. The second you smell them, we know you'll be hooked. Glowing Cotton Candy Cart: Interested in throwing a spooky affair for Halloween? We've got you covered with our glowing cotton candy cart. Spun on LED light-up sticks, this carnival treat is loved by kids and...