Have Us Cater Your Party
We are Los Angeles' oldest and most loved food cart catering company.
We have Hot Dog, Ice Cream, BBQ, Churros, Popcorn, Snow Cone and many more carts.
For a Full List of Menu Items, CLICK HERE.
We provide everything you need, so you can relax and be a guest at your own party.
Get a Quote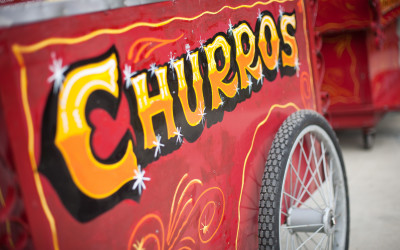 Need a caterer for your Cinco de Mayo celebration? Why chase down a mere taco truck when you can book a full fiesta for less dinero? With your tequila, we'll blend up classic frozen margaritas for you and your guests. (Want strawberry, too? Just ask!) Then enjoy...