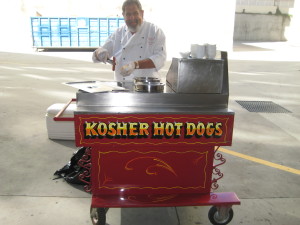 In just a few months, we'll be in the heart of graduation season. Parents and students alike will be brainstorming different ways to celebrate the big day. Why not take advantage of the beautiful California weather and throw an outdoor food cart party to celebrate the big day?!
At Let's Have A Cart Party, we take care of all the planning so you don't have to. We offer a variety of antique-style food carts perfect for celebrating a graduation party or grad night (nite) event in Los Angeles.
Graduation Party and Grad Night Food Carts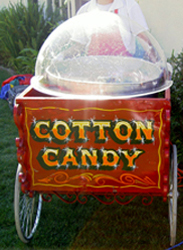 In addition to these hearty foods, we also cater food carts featuring snacks and desserts. Looking to keep cool at your graduation party? Try our ice cream cart, where you can choose from a variety of delicious toppings. Looking for something on the salty side? We've got your food cart preferences covered with our pretzels, nachos and French fries. Want to show your school spirit? Try our sno cones featuring syrups in your school colors. Looking for something totally unique? Incorporate our churros at your daytime graduation party or our glowing cotton candy at your grad night party. Thirsty? We also offer mocktails (virigin margaritas, daiquiris and pina coladas), frozen or fresh lemonade and ice blended cappuccinos.
Spots are filling up fast, so make sure you contact us soon to book your graduation or grad night party. Call 310-578-2278 or email info@letshaveacartparty.com to get an estimate.
We're looking forward to working with you and to helping you plan your event!