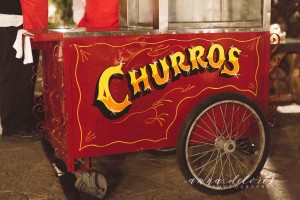 Uno, dos, tres, cuatro, Cinco de Mayo! Whether you're celebrating this Mexican fiesta with coworkers for your corporate or company celebration or throwing a backyard get-together with your family and friends, we've got you covered. Our gourmet food cart catering services are available to help cater your Cinco de Mayo party, whether you're in Los Angeles County or Orange County.
Mexican Fare for Your Cinco de Mayo Party
Our one-of-a-kind catering menu features a variety of food and drink options that will make for an authentic Mexican fiesta. Choose from gourmet chicken, steak, fish or veggie tacos made fresh to order from our taco cart or try a quesadilla and add some fresh salsa, guacamole, shredded cheddar cheese, sour cream and lettuce. Looking for an authentic side dish to add to the mix? We've got nacho chips with fresh salsa and Mexican corn on the cob with Tajín spice, butter, mayonnaise, salt and cheese. It doesn't get anymore delicioso! To cleanse your palate, we offer a classic Mexican fruit cart, featuring a wide variety of fruit, all cut right in front of you at your party. For a sweet finish, try our churros cart, where you can enjoy crispy churros sprinkled with cinnamon sugar.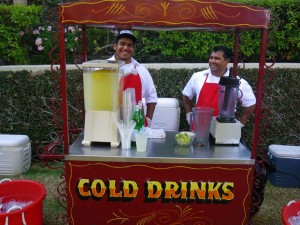 In the mood for a refreshing cocktail that fits the Cinco de Mayo party theme? Go ahead and try one of our frozen margaritas. You bring the tequila, and we'll bring the mixers. Oh, and did we mention that we also offer strawberry margaritas? Add an assortment of mixers to spice up your party.
Because Southern California has perfect weather all year round, an outdoor food cart party for your company or your family and friends is the ideal way to celebrate Cinco de Mayo. For more information about our food cart catering services, call us at 310-578-2278 or email info@letshaveacartparty.com so that we can work up an estimate for you. Remember, our regular menu is always available, so just let us know what kind of food you'd like us to cater, and we'll step up to the plate. We're looking forward to working with you and helping you plan your event!