Blog
Follow our journey as we share timely and fun party and event ideas.
Our hope is to be able to inspire you to host the perfect party for any occasion.
This blog will inform our readers and customers about what's going on here at Let's Have a Cart Party.
What are some of the new items on our menu? What's the latest exciting food cart?
What are some current seasonal trends that influences our parties?
Check out our posts and follow our journey, one party at a time!
If you enjoy reading our content, please share it with your friends and family on social media.
About Us
Let's Have A Cart Party is a company based in Los Angeles, California, that focuses on delivering
a fun and unique experience to the event of your choice. What is it about our catering that makes
us a little different? First of all, we put our customer first. We aspire to give all of our clients a
customized experience based on their individual needs in an authentic way. We believe that we
do business with people, and it's important to hear the needs of our customers. Secondly, we love
what we do. It's something about planning and preparing a party that makes it almost just as fun
as attending it.
We serve our delicious treats of our antique-style food carts, which will automatically give the event
a fun and different flavor. A nice change to the ordinary catering experience that you may find elsewhere.
Did we mention that kids love it?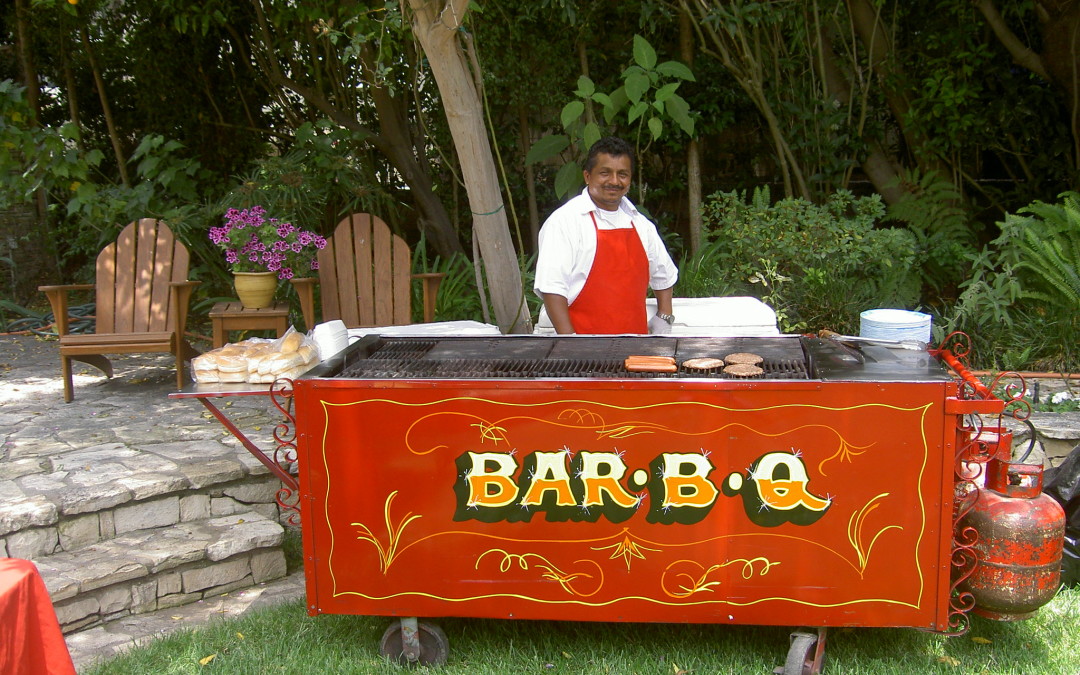 The weather is starting to warm up. Pool parties and backyard get togethers are in full force. Kids are off from school, and parents are gearing up for vacation. With summer in full force, it's time to start thinking about your 4th of July plans, and we can help! Aside from purchasing the latest and greatest fireworks and the cutest red, white and blue attire, you'll need to come up with your menu. At Let's Have A Cart Party, we've got an assortment of antique food carts perfect for your 4th of July party. Food Cart Fun on the 4th of July BBQ Cart – We've got the freshest meats in town. Everything is cooked fresh in front of your guests. For your Americana-themed party, we recommend our beef and turkey burgers, kosher beef or chicken hot dogs and our freshly grilled chicken. Want to add some condiments to the mix for even more flavor? Our caterers come prepared with all the fixings, including ketchup, mustard, relish, onions and sauerkraut. Pizza Cart – "When the moon hits your eye like a big pizza pie, that's amore." And we agree. Once you try a bite of our handmade pizzas, you'll fall in love. Choose from a 16″ cheese pizza rolled out at your party, a BBQ chicken pizza or a handmade individual pizza, just to name a few. Ice Cream Cart – No 4th of July party would be complete without our vintage ice cream cart, serving a variety of treats, such as chocolate-dipped ice cream bars, frozen bananas, ice-blended cappuccinos and milkshakes. Add nuts or sprinkles to your desserts to take your sweet tooth to the next...